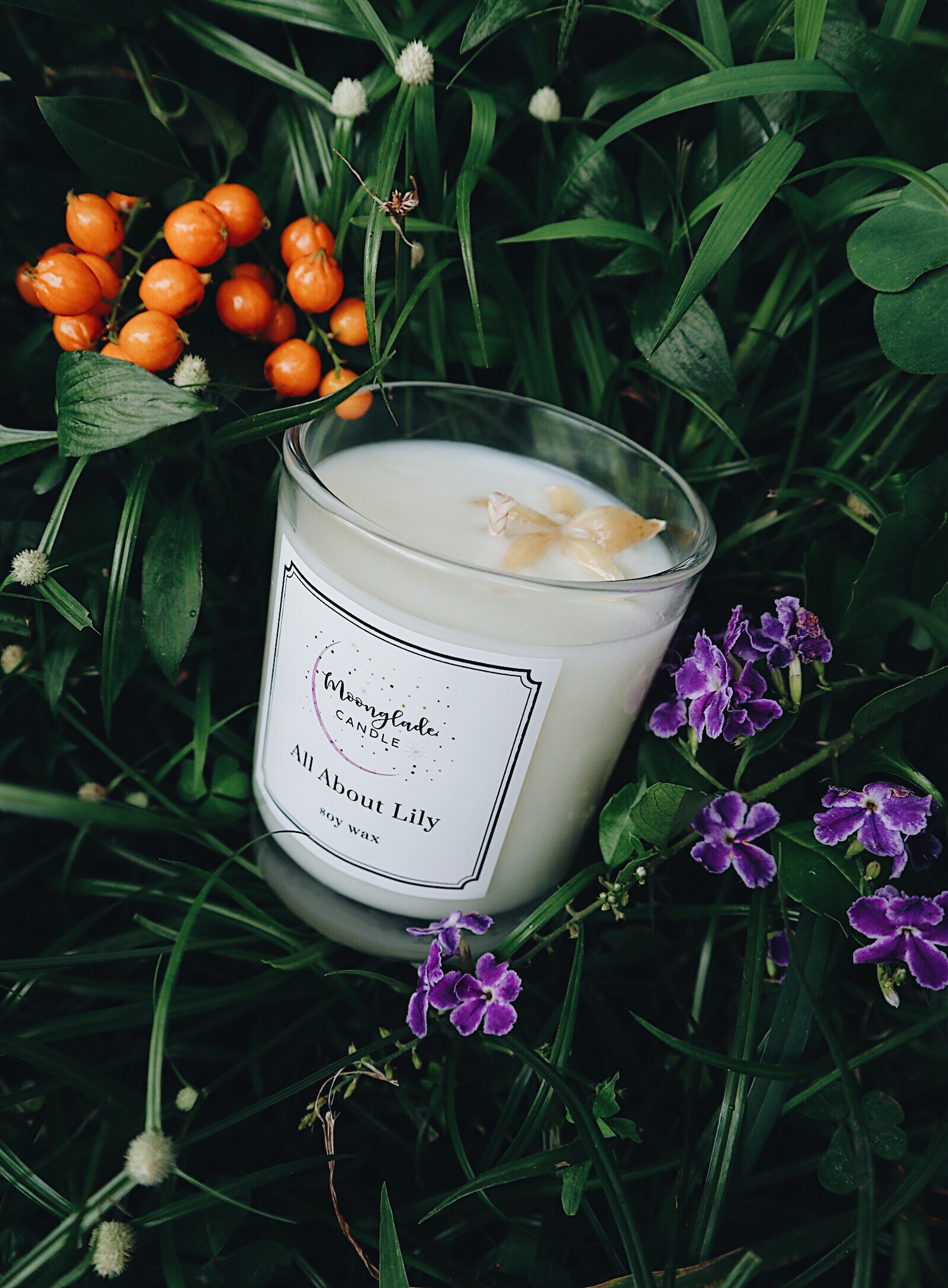 All About Lily
Lily is a timeless beauty, she is one of our best sellers and proud creation.
The aroma of lily is highly therapeutic, it can transform any room into a soothing, peaceful atmosphere, adding a hint of elegance.
Made with natural soy wax and botanical lily essential oil.
Size - 190ml
Average burn time - 50 hours
In order to unleash the ultimate clean-burning experience, we strictly use all natural soy wax and coconut wax, lead free cotton core wicks and fine botanical essential oils to fragrance the candles. As a huge animal lover and advocate, creating vegan and pet-friendly products is a core value of Moonglade, we hope to bring awareness to our audience by using ethically sourced ingredients.