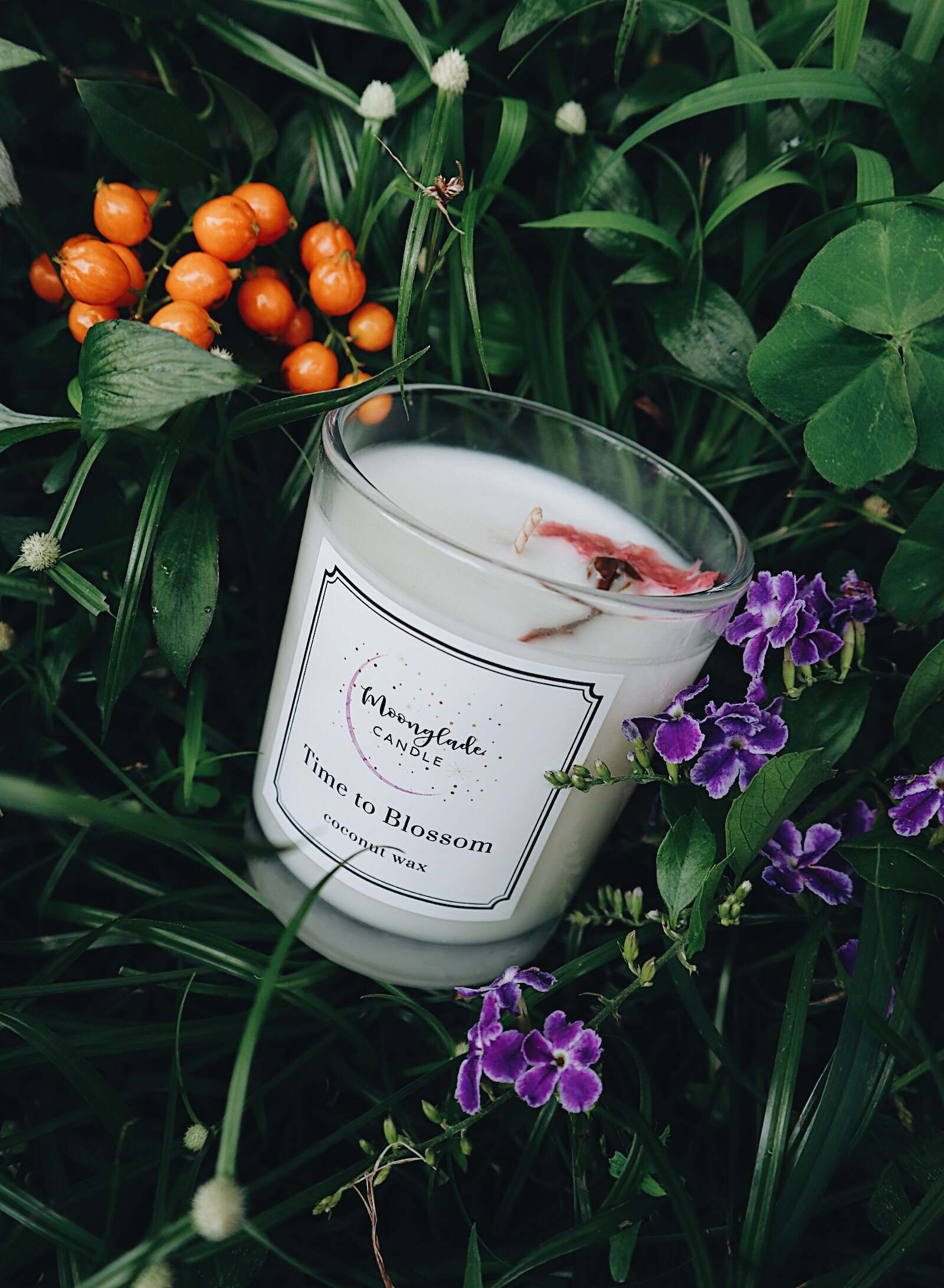 Time to Blossom
Who is not fascinated by the gorgeous cherry blossom season celebrated every spring around the world? Inspired by the annual celebration of the cherry blossom, Time to Blossom is a reminder of the the awakening of spring, and also a positive note to self - Blossom with love & joy.
Created with high quality natural coconut wax and rare sakura essential oil.
Size - 190ml
Average burn time - 50 hours
In order to unleash the ultimate clean-burning experience, we strictly use all natural soy wax and coconut wax, lead free cotton core wicks and fine botanical essential oils to fragrance the candles. As a huge animal lover and advocate, creating vegan and pet-friendly products is a core value of Moonglade, we hope to bring awareness to our audience by using ethically sourced ingredients.