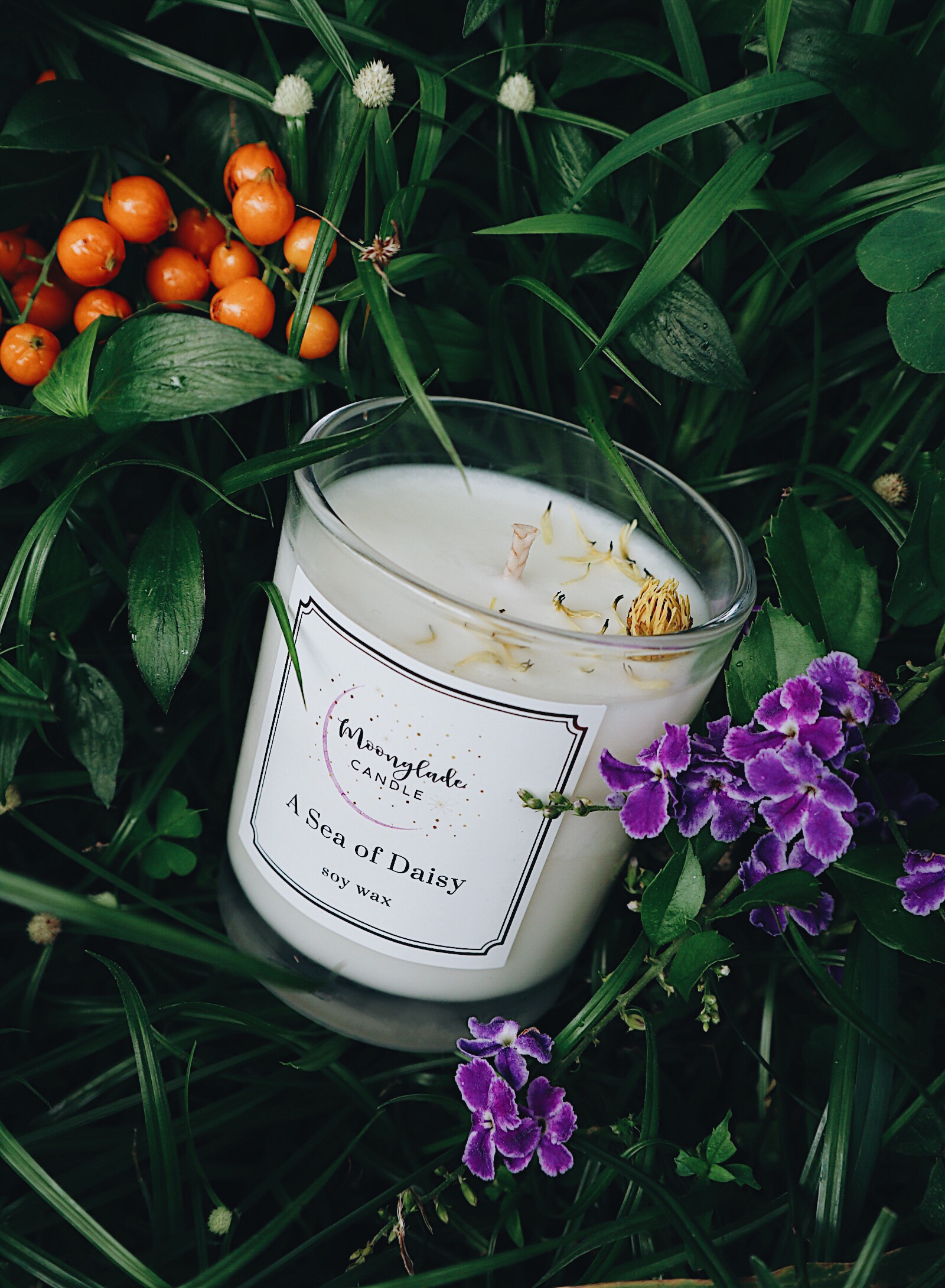 A Sea of Daisy
Taking you to the faraway mountains, where you can indulge yourself in the air of fresh flower fields. This candle was designed to smell just like fresh mountain daisy, with a hint of immortelle flower to calm your mind and brighten up your day.
Made with natural soy wax, botanical daisy and immortelle (helichrysum) essential oils.
Size - 190ml
Average burn time - 50 hours
In order to unleash the ultimate clean-burning experience, we strictly use all natural soy wax and coconut wax, lead free cotton core wicks and fine botanical essential oils to fragrance the candles. As a huge animal lover and advocate, creating vegan and pet-friendly products is a core value of Moonglade, we hope to bring awareness to our audience by using ethically sourced ingredients.