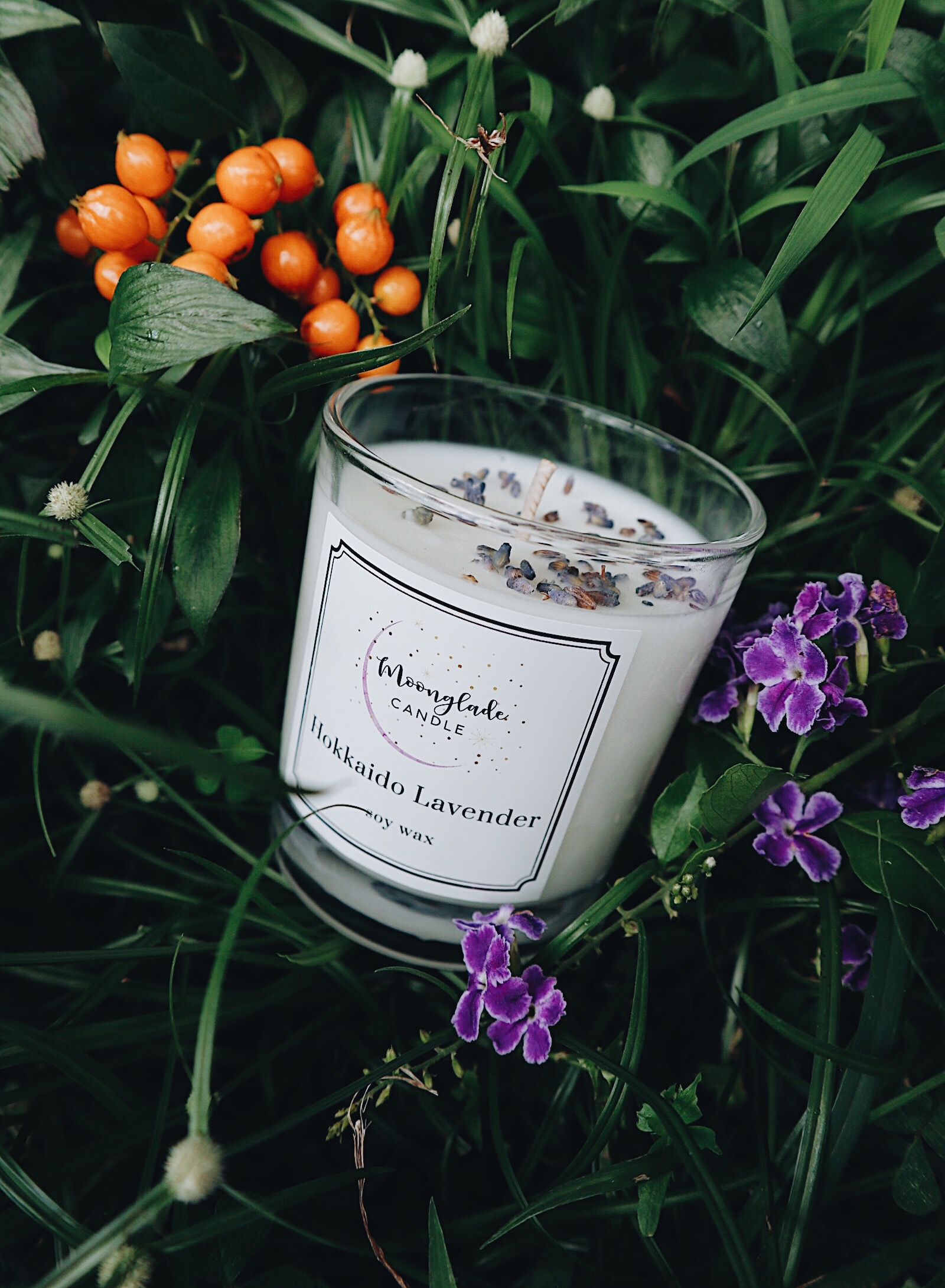 Hokkaido Lavender
Hokkaido Lavender was designed as an aromatic treatment, as you are breathing in the scented air of healing power, this candle will bring your relaxation to the highest state. Find your peace of mind in the beautiful summer lavender field in Hokkaido.
Made with natural soy wax and botanical lavender essential oil.
Size - 190ml
Average burn time - 50 hours
In order to unleash the ultimate clean-burning experience, we strictly use all natural soy wax and coconut wax, lead free cotton core wicks and fine botanical essential oils to fragrance the candles. As a huge animal lover and advocate, creating vegan and pet-friendly products is a core value of Moonglade, we hope to bring awareness to our audience by using ethically sourced ingredients.