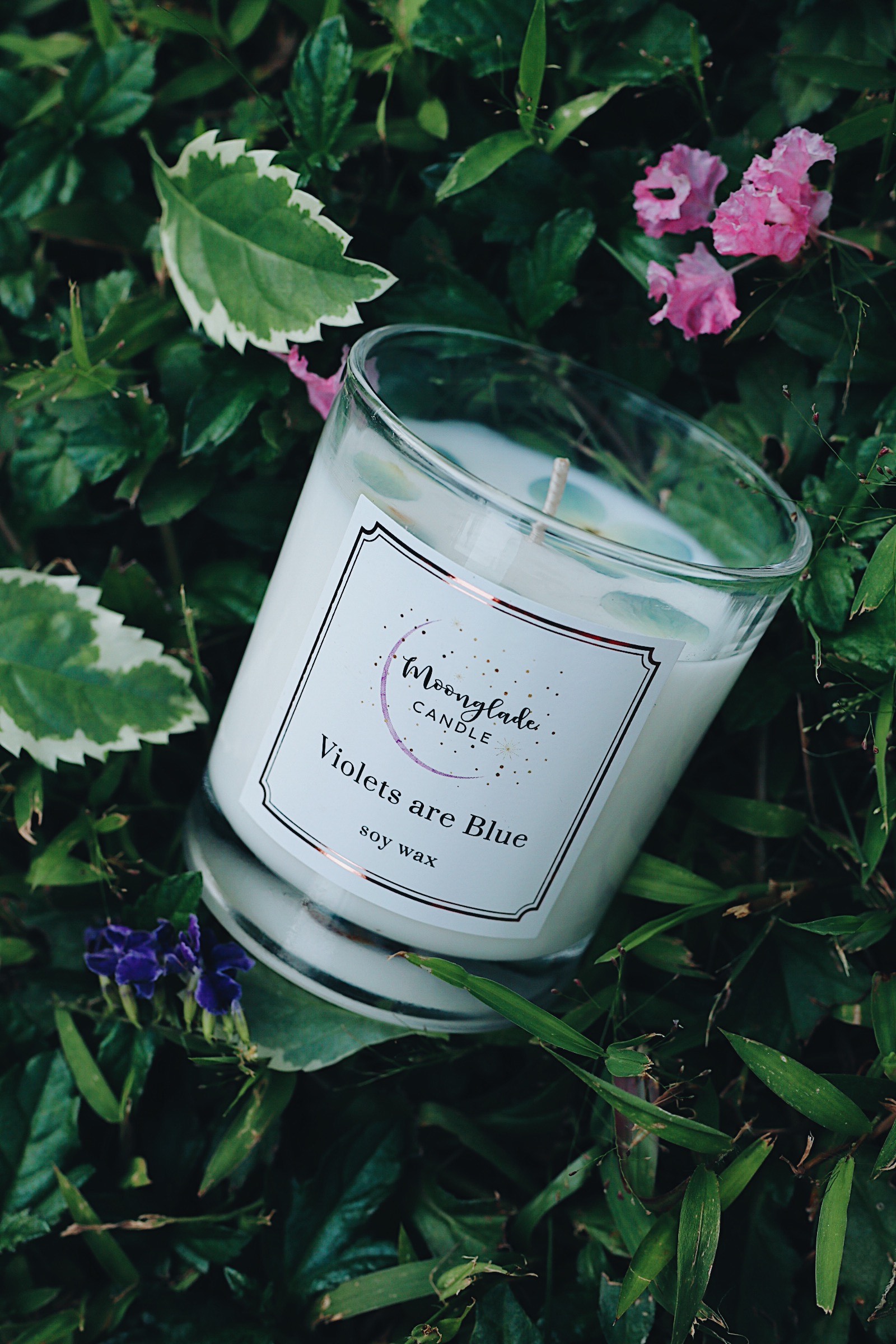 Violets are Blue
An old song from a beloved, the smell of old books, the clickety-clack sound of the typewriter, boxes of old black and white photographs, the warmth of fond memories… Violets are Blue is a love letter from the creator to her happiest, most blissful childhood days, and a tribute to her beloved grandfather.
The ethereal fragrance of violet is musky, sweet yet very gentle. Light up this candle and enjoy a stroll down memory lane.
Made with 100% pure soy wax and violet essential oils
Size - 190ml
Average burn time - 50 hours
In order to unleash the ultimate clean-burning experience, we strictly use all natural soy wax and coconut wax, lead free cotton core wicks and fine botanical essential oils to fragrance the candles. As a huge animal lover and advocate, creating vegan and pet-friendly products is a core value of Moonglade, we hope to bring awareness to our audience by using ethically sourced ingredients.